Transforming young lives through horses
Welcome to Ebony Horse Club, Brixton. We believe that riding and horse care can have a transformative effect on young people growing up in South London's most disadvantaged communities. We teach life skills, build confidence and provide opportunities.
A safe and positive place to belong
Developing life skills and aspirations
Life changing opportunities
About us
We are a community riding centre in Brixton. We teach riding and horse care, take groups to outdoor events and on trips away.
With us, children learn new skills, develop aspirations and take on new responsibilities. They feel part of something important, building confidence and improving wellbeing. Through our youth services work we also mentor children, giving support to those that need it most.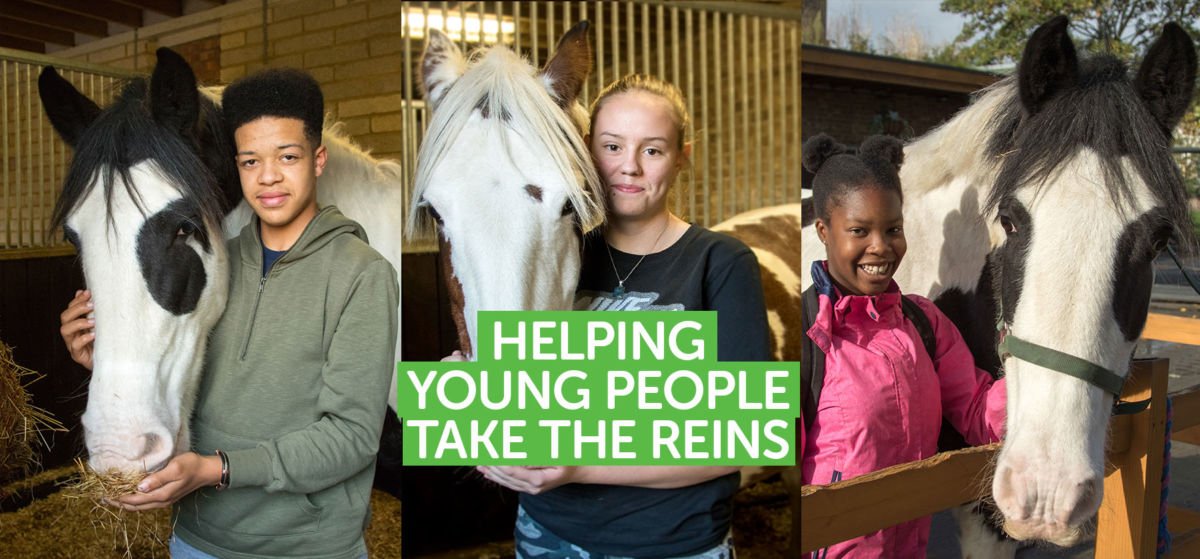 Lynden, 14
"Ebony Horse Club pushes me to be more, and gives me time and space to let go of what's happening in the outside world."
Jordi, 14
"I love coming to one place to ride Blue Boy. He is a close friend."
Chloe, 15
"It's a great place to come after school to ride and volunteer on the yard. If it wasn't for Ebony I'd be stuck indoors."
Why Do We Exist?
We are based in Coldharbour Ward, Brixton South London – one of the most disadvantaged inner city neighbourhoods in the country. Needless to say, it is a difficult place to grow up, with a history of under-achievement in schools, high rates of teenage pregnancy, gang violence and drug-related crime.
Negative stereotypes and difficulty getting work often result in low aspirations and low self worth. Many feel the world is not their own and their opportunities in life are limited. High rates of illness, both mental and physical, add to the seriousness of the situation.
We offer new experiences outside of what children know, helping them to break away from stereotypes. They benefit from the powerful, life-changing influence that contact with horses can bring.
We also mentor children through issues that can profoundly affect their ability to achieve later in life.
Through the support and experiences available Ebony Horse Club, our members are encouraged to exceed their own expectations. Many are inspired to go on to college, university or horse-related careers.
Get Involved
Whether your an local resident looking to make a difference in young people's lives, or a business wanting to make a bigger impact in the city, we invite you to get involved and help us to transform lives.
A group of four of our riders spent the spring in training for their first ever pony race which took place on the hallowed turf of Ascot racecourse. They attended fitness sessions, changed their diet, road out on the gallops and spent many long minutes on our...
read more
STAY IN THE LOOP!
Get the latest news and updates sent to your inbox.